You've got a lot of options when it comes to selecting a great wood type for outdoor use.
However, poplar isn't anywhere on that list. Not even close.
That's because poplar lumber is very susceptible to rot, decay, and termites. And as a building material, it is just a bit too soft and spongy to hold up against wet and/or humid weather.
But, if you have a poplar wood project that will spend a fair bit of time outside, you could try sealing that poplar to help protect it from rot. And keeping that wood from damp and rot will keep bugs and insects away.
Still, it is worth restating that poplar wood isn't a good wood for exterior construction. And even a waterproofing sealant won't suddenly make this lumber weather resistant. But, a sealer could still be your best shot at giving poplar wood somewhat of a fighting chance in warm dry climates.
So when it comes to sealing poplar for outdoor use, an exterior polyurethane wood sealer can protect poplar wood. However, it will only really guard poplar from moisture and light vapour mist. For sealed poplar wood to last outside, it would need ideal conditions such as;
A) The poplar wood itself has been chemically treated to resist decay and insects.
B). The outdoor climate will be very dry – with minimal humidity – all year round.
C). That poplar wood will not come in direct contact with the ground.
Related Post: Should You Use A Polyurethane Finish On Poplar Wood?
In other words, if the outdoor environment is as close to a dry interior environment as possible, then 5 or 6 coats of polyurethane sealer could give poplar wood enough water-resistant coverage.
Otherwise, if those conditions aren't met? Well, we'll get more into that below…
This post may contain affiliate links to products that we receive a commission for (at no additional cost to you). Learn more here.
Can Poplar Wood Be Used Outside?
This timber can be used to make outdoor garden furniture. It has even been used to make siding and wall cladding for years.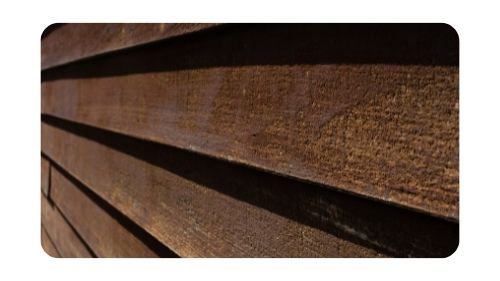 But out of all the wood types you can use, poplar is one of the least durable choices on the market when it comes to outdoor constructions.
Even pressure treated poplar wood won't last as long as other more durable construction woods such as Cedar and Oak.
Is Poplar Wood Good For Porch Decking? No it is not good for decking. That is because it isn't hard enough to handle the relentless wear and tear of people walking on it. Also, it'll rot quickly due to the moisture from the ground underneath that decking.
Related Post: Poplar Wood vs Pine (5 Things You Need To Consider)
Is This Because Poplar Is Not Naturally Rot Resistant?
Poplar isn't very rot resistant at all.
Even its heartwood, (the most dense, hard, and decay-resistant part of a tree trunk), is only moderately resistant to rot at best.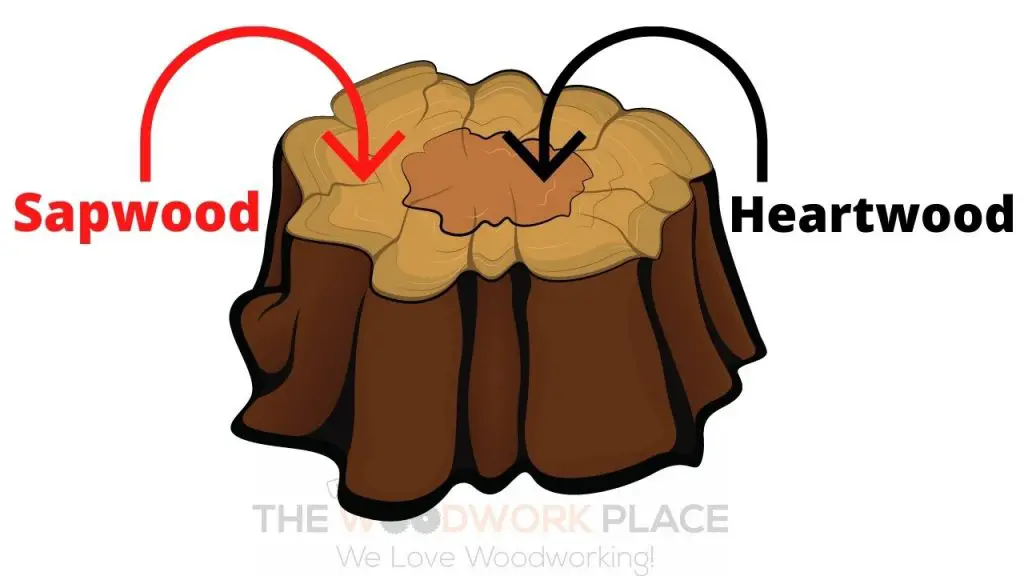 If we were to contrast Poplar against Cedar or Oak, (both of which are great exterior building materials), it really doesn't compare.
Untreated Poplar will rot away in as little as three years. Untreated Cedar will take five years before it decays. Untreated Oak, however, can give you seven plus years of sturdiness before it crumbles away.
How Long Does It Take For Poplar To Rot? It takes 3 to 4 years for untreated poplar wood to rot away – if left outside.
So, Is Poplar Wood Not Good For Exterior Siding?
Studies done by Purdue University have shown that Yellow-Poplar siding can begin to decay in as little as six years.
In fact, the only reason Poplar is even in the running as a consideration for exterior siding, is due to its low price. Poplar wood is less than half the price of Western Red Cedar.
Related Post: Beginners Guide To Caulking Cedar Siding (+ 5 Quick Tips!)
Is Poplar Wood Resistant To Termites? No it is not. If poplar gets even a little damp, (and it will if left outside), then termites will happily munch their way through this lumber.
So To Sum Up…
You can seal poplar wood easily. In fact you should always seal poplar – treated or not – since this timber doesn't handle damp and moisture well.
However, poplar wood remains a poor choice of lumber for any outdoor construction or exterior building work.
References
heartwood | plant anatomy | Britannica
Yellow-Poplar Lumber for Exterior Architectural Applications in New Construction and for Historical Restoration (purdue.edu)