If you want to make edge cuts that are smooth and level, then a router is the best tool for creating that perfect line every time.
While big brands, such as Black+Decker and Hitachi, dominate when it comes to the world of power tools, it's difficult to justify their big prices. Yet, when it comes to wood routers, you need something that can safely give you high performance – but at reasonable prices. Which is why affordable brands such as Dewalt and Bosch have some of the highest trust ratings amongst power tool brands.
So let's take a deeper look at what you really need to consider when buying your first router. And hopefully you are going to discover which wood router is the right choice for you…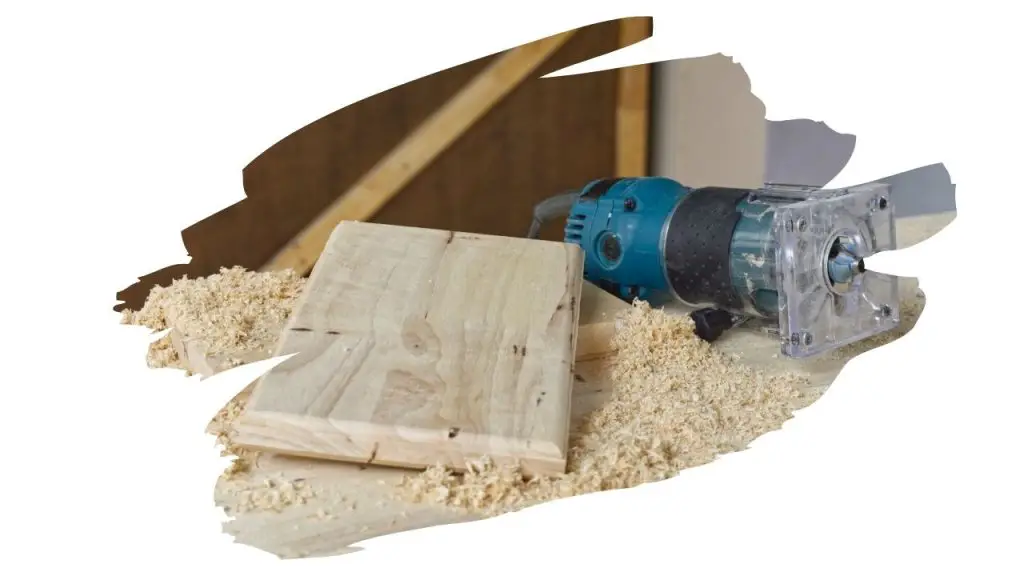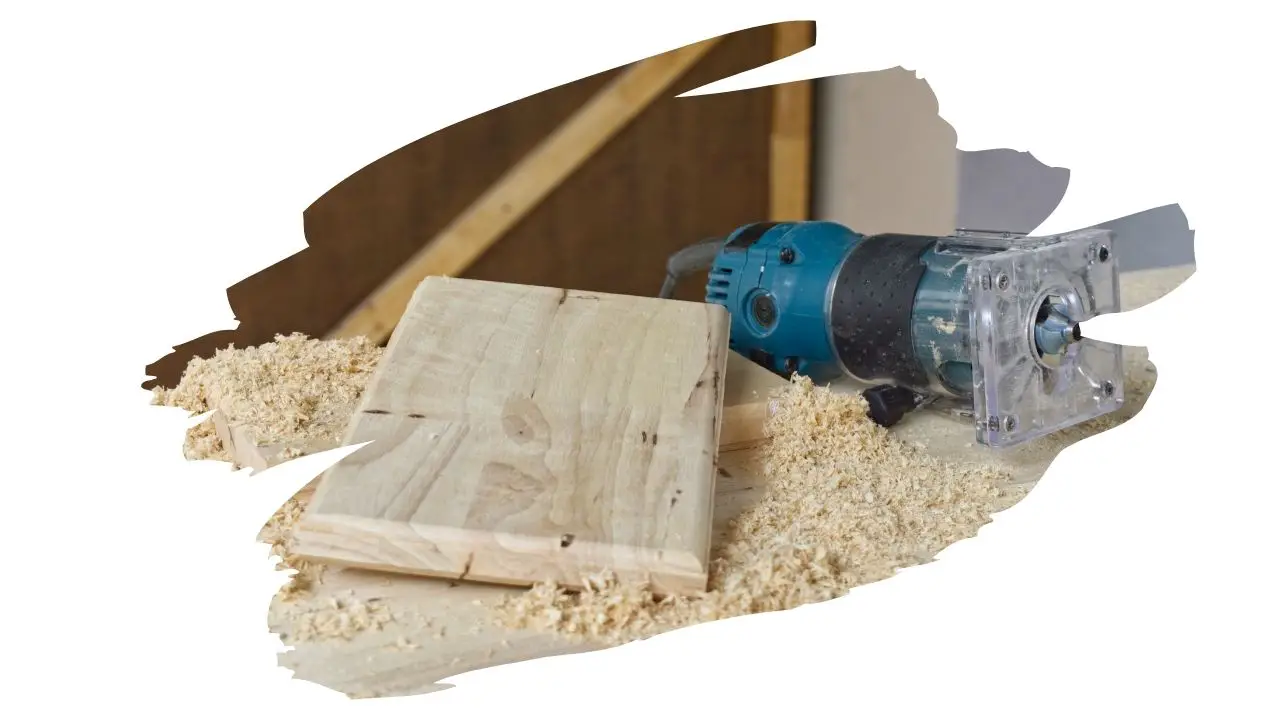 What Should You Look For When Buying A Wood Router?
There are four main things you need to consider before you buy a router;
Router Type: Is it a fixed based, plunge, or multiple base router?
Choosing the right type of router will dictate what type of joints, cuts, and projects you can use it on.
Horsepower: How much horsepower does that motor have?
Wood routers can pack anywhere between 1.5 to 3.5 horsepower (which is roughly 3 to 15 amps). But, if that routers power is too low, it will struggle to cleanly cut through with large router bits.
Speed: Speed matters. And variable speed matters even more.
The speed you set for your router can depend on everything from the type of router bit, to the type of wood you are routing,
Collet Size: There are two main router bit shank sizes; 1/4 inch and 1/2 inch.
Does your router take both sizes interchangeably? Or does it only take one or the other?
What Is The Difference Between A Fixed And A Plunge Router?
A Fixed Base Router is a router that only allows you to use the routers roundover bit at a fixed depth.
To put it simply, a fixed base router is great at edge cutting and cutting simple straight lines. So, as a beginner router working on less complex projects, this is a great starter tool. It also is great at cutting at very precisely measured depths.
Now, one disadvantage of a fixed base router is the fact that it is not very good at cutting into the center of a piece of wood. In other words, it is difficult to plunge the router bit into the middle of the board.
So when you need to make more skillful cuts, a fixed base router just won't be able to offer you the flexibility you need.
However, a Plunge Router, can easily and safely cut into the middle of that wooden board. You can also easily change the depth of the router bit as you move along the wood.
You can even use wood routers on materials like epoxy. With the right bit, a hand router won't have any trouble with epoxy resin.
However, always give epoxy time to fully cure before getting to work on it with your router. You don't want to mess around with epoxy that isn't completely cured yet.
Do You Need To Use A Plunge Router?
If you only want to make edge cuts with this power tool, then you don't really need a plunge router.
However, it is worth noting that plunge routers can easily do the same job of a fixed base router.
So if you want the versatility of cutting through that timber every which way, then you can simply get a plunge router.
Or, if you want the best of both worlds, get a Fixed Base/Plunge Router combo kit.
Also, the type of wood you're working on matters too. MDF can be a genuine test for router bits, as the resin and dust it produces is pretty abrasive and will quickly dull them.
If you're routing MDF, be prepared for the resin in it to take its toll on your router bit. You'll likely need to clean and sharpen them regularly after each use so that they stay in good condition.
If you want to work with MDF, you'll need special (and more expensive) router bits – carbide flutes specifically. These will get the job done with a smooth cut. Or, if you're looking to save a few pennies, you could always use a spiral router bit instead.
What Is The Best Woodworking Router For A Beginner?
Best Overall Pick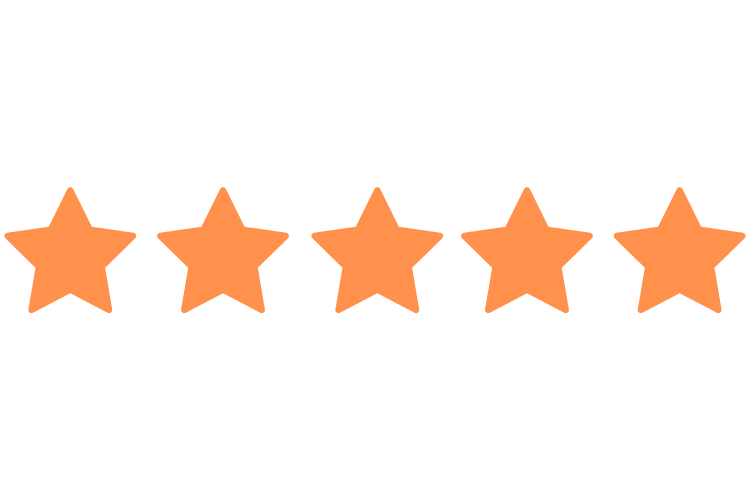 So, why is this the best overall pick? Well, because this router has it all. It can handle variable speeds of up to 24,000 rpm. It can also fit both 1/2 and 1/4 collet sizes. And it even comes complete with both fixed and plunge bases.
Packed into this solid-locking power tool is a robust 2 and 1/4 maximum horsepower motor. Which is more than enough to allow you to make quick work of rabbet and dado joints from even the hardest lumber.
Best Budget Pick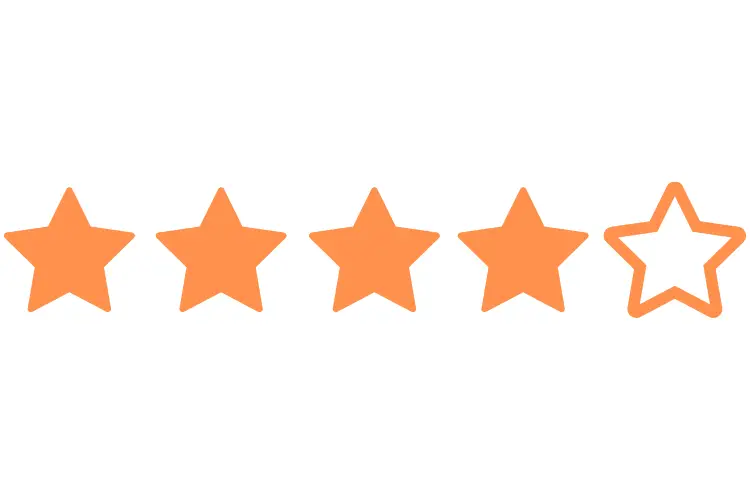 You don't always need a router that can swap between plunge and fixed bases.
If you simply opt for a plunge router, you can still get a lot of fixed-base-style functionality out of it.
This router is nearly half the price of the other two picks, and it's low-cost makes it suitable for any budget.
However, it only takes 1/4 inch router buts – and will plunge to a maximum depth of 2 inches. This won't pose a problem if you are working with thin woods, such as Plywood.
However, this tools horsepower clocks in at just 1.6 HP. So you will have a real fight on your hands getting this router to plunge into tough hardwoods.
Best Upgrade Pick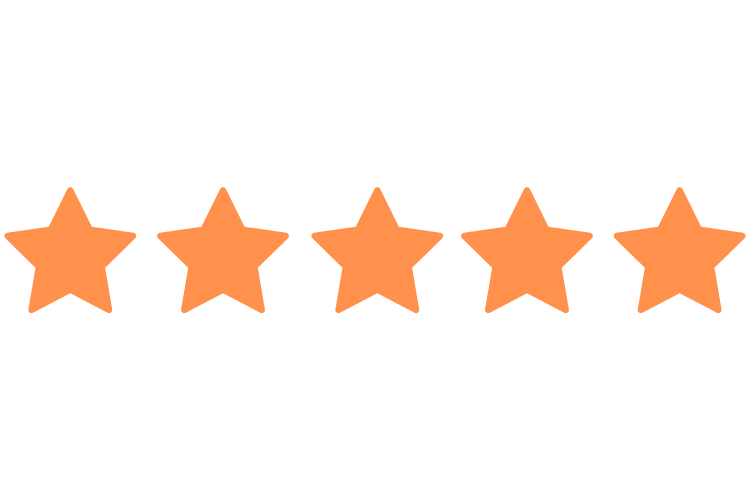 If you've grown tired of your old router – and you are looking for something that not only offers versatility but durability too – then this wood router kit is everything you are looking for.
It has all of the usability of our best overall pick. Which means that this Bosch tool also comes with a combo fixed+plunge base. In addition to that it has 2.25 horsepower, variable speed, and it can happily work with both 1/2 and 1/4 bits.
However, this particular router has swapped out standard steel for a more heavy-duty aluminum shell. In other words, this is a router you buy once… and use for a lifetime.
Key Takeaway
At the end of the day, it doesn't matter if you are a woodworking beginner or pro. When it comes down to choosing a top-rate router, then a Dewalt combo kit has everything you could possibly need.
Now, this is not a dismissal of other brands such as Bosch, Lotos, or other manufacturers.
But if you want something that can cut a variety of intricate shapes, (whilst also making quick work of route edges), then Dewalt has the best power tool on the market.