Making a guitar out of plywood is an easy way to build yourself a budget-saving instrument.
But, Plywood — a manufactured wood made up of wood shavings and glue — is far from being a tonewood. And, the sound quality you get from a plywood acoustic guitar isn't anything to write home about.
Yet, what about electric guitars? The type of tonewood you use has very little impact on the frequencies produced by electric guitars.
So, could a plywood electric guitar turn out to be worth your time?
Well, in this post, we explain why the type of wood you use matters more for acoustic guitars, than electric ones. You will also learn why plywood is better off used to make guitar bodies, but not fretboards.
And keep reading to discover why acoustic plywood guitars rarely produce the best quality sound.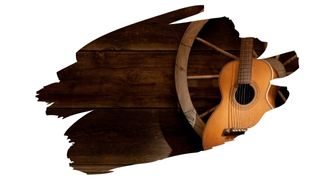 This post may contain affiliate links to products that we receive a commission for (at no additional cost to you). Learn more here.
What's The Best Type Of Wood For Making A Guitar?
The best type of wood depends on the guitar you are making. When it comes to tonewoods, Mahogany is a fantastic choice if you want to make a midrange acoustic guitar.
But, while Mahogany is a popular choice for making the guitar body, it is a very pricy timber. Which is why, all the way on the other end of the price-tag scale, lies Poplar wood.
This lightweight wood doesn't sound the greatest when you play it — instead Poplar woods frequencies are fairly neutral. But for your first electric guitar build, it is a great budget-saving option.
Related Post: Deciding Between Poplar Vs Mahogany Wood For Your Guitar
What About Plywood? Can You Use Plywood To Make A Guitar?
Similarly to Poplar wood, plywood is great for making electric guitars.
Typically made from birch plywood — a strong material with 13 ply layers — laminated electric guitars are very affordable.
And Can You Use Plywood To Make A Guitar Neck?
Plywood is usually used for making the tops and sides of guitars. And birch wood plywood is more than strong enough to handle the compressional stress put on a guitar neck.
However, it isn't suitable for the fretboard.
Related Post: What Can You Use As A Rosewood Fretboard Finish? (Revealed!)
You see, thing about fretboards is that they are almost always cut pretty thin. So birch plywood isn't going to make for a good fretboard.
Even if you opted for a thinner plywood, that plywood will likely crack under the pressure of your fingers.
At the end of the day, plywood is best suited for making the guitar body, and that's about it.
What About Acoustic Guitars? Why Can't An Acoustic Guitar Be Made From Plywood Too?
There's nothing stopping you from using plywood for acoustic guitars as well. However, be prepared for it to produce really poor sound quality.
You see, the guitar body is the part that has the most impact on sound quality. That's why choosing a tonewood matters for acoustic guitars.
Now, plywood is not natural solid wood. Instead, it is a composite manufactured wood made up of wood shavings and adhesives. Plus, all but the top quality plywoods, are riddled with voids.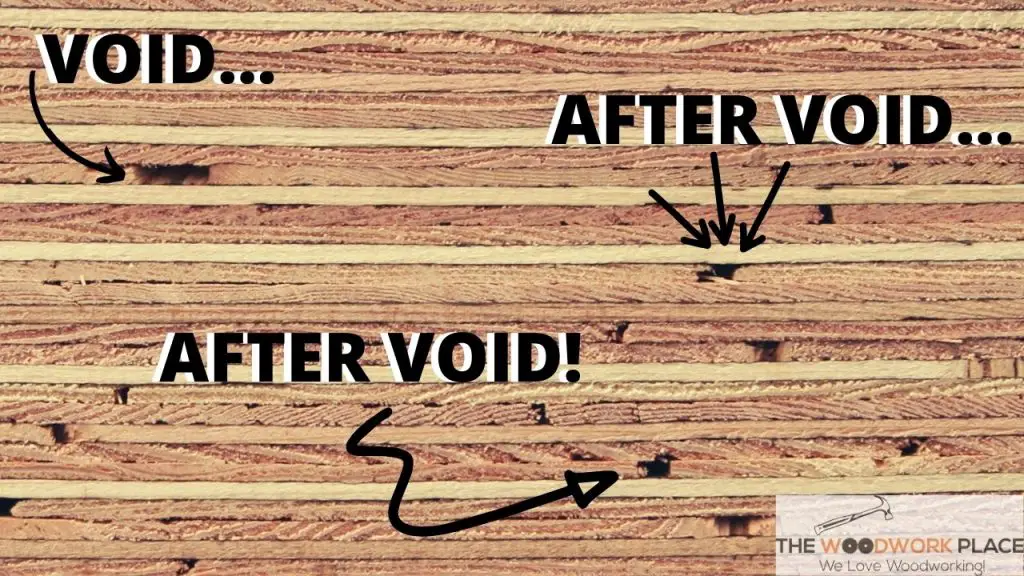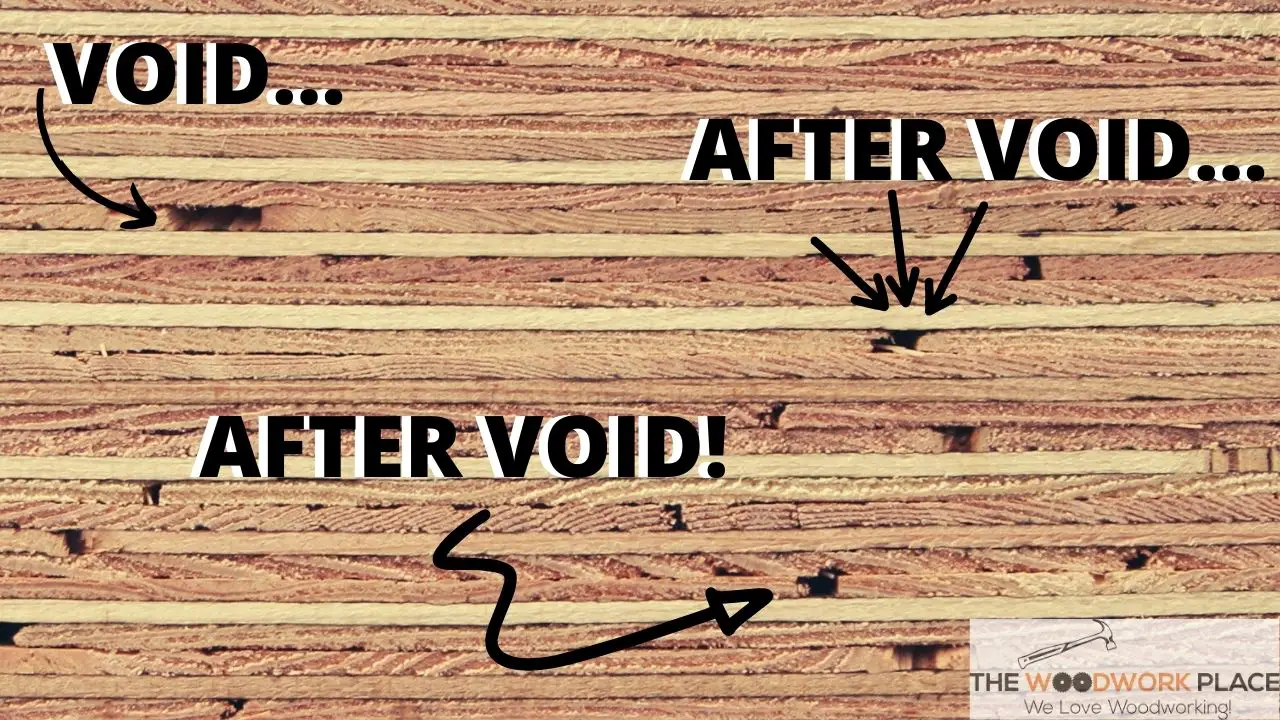 That combination means that this engineered wood doesn't have a vibration to it the way that natural solid wood does.
Tonewoods such as Mahogany, Spruce, and even Poplar to some extent, vibrate and have sustain to them. Plywood, on the other hand, does not.
So, an acoustic plywood guitar won't sound good at all.
To Wrap Up, Here Are The 3 Key Takeaways From This Post…
1). Plywood is a great cost cutting budget option for making an electric guitar.
2). You can use it to make guitar bodies. But, it isn't suitable for making fretboards.
3). Plywood does not have any real sustain or 'vibration' to it, making it a poor choice for acoustic guitars.