Mother's Day is a big deal! It's a chance for you to give a gift to the woman who has been there for you through thick and thin.
And what better way to show your mom just how much she means to you by crafting her a woodwork piece that says 'thank you' the best way possible.
The perfect pallet piece can be a mother's day gift that your mom, step mom, aunt or grandma will love to display around their home or garden.
So keep reading to discover 8 home and garden pallet project gift ideas for this mother's day…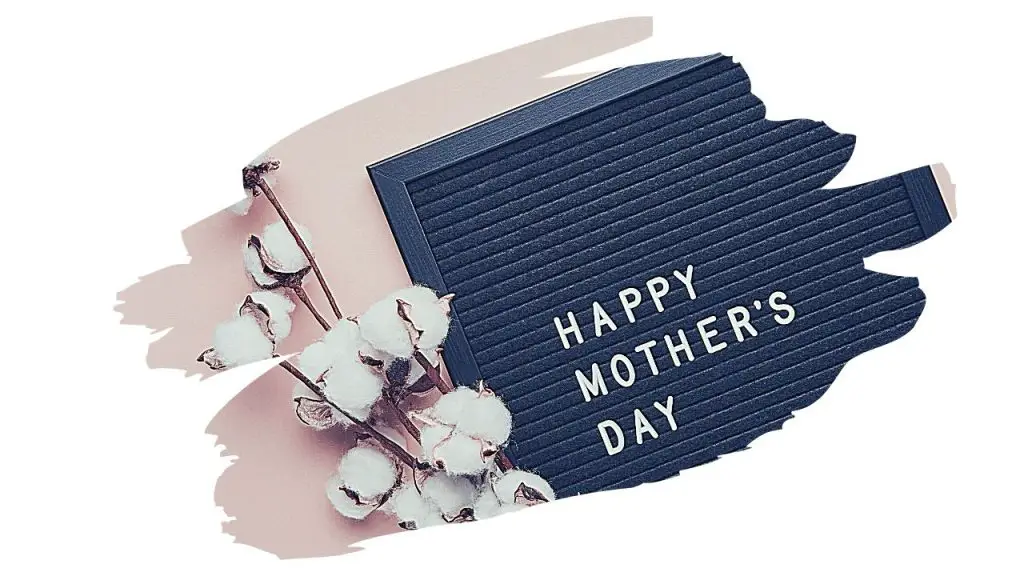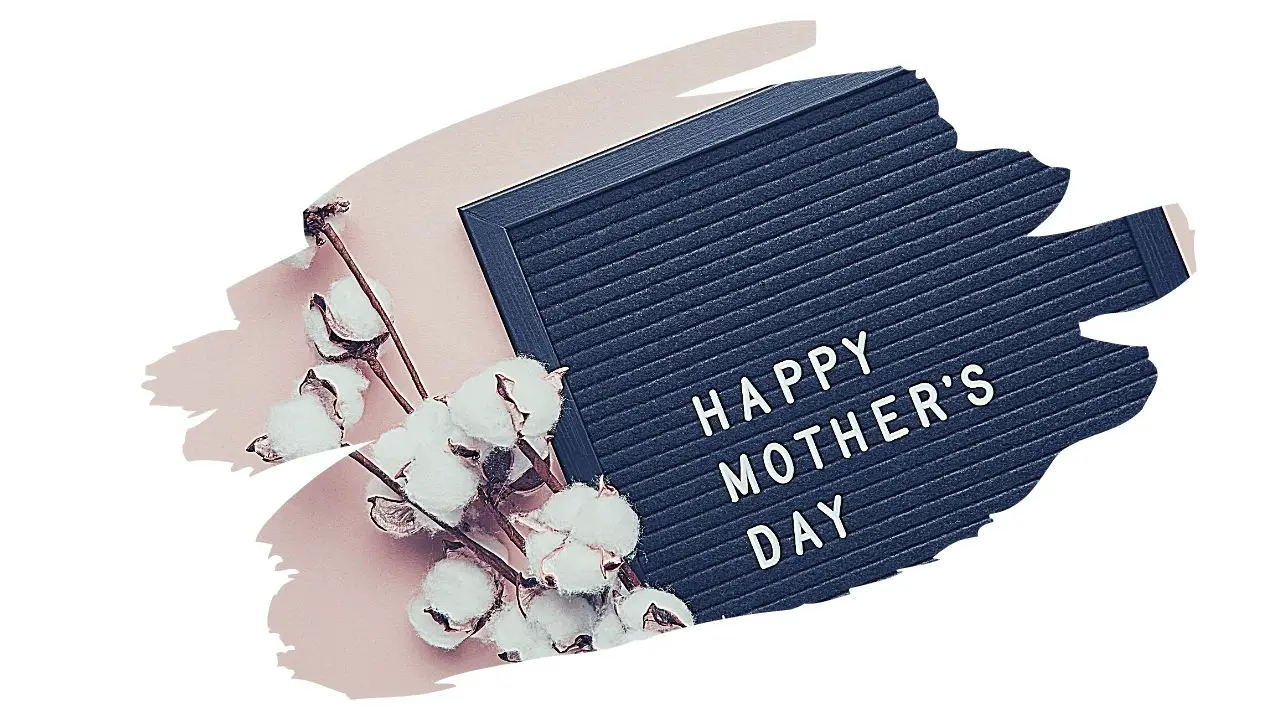 This post may contain affiliate links to products that we receive a commission for (at no additional cost to you). Learn more here.
1 – Pallet Sofa
A staple furniture piece of any outdoor furniture setup is seating. And as one of the most utilized items in the garden, you will want to make something that not only looks great, but is also comfortable and durable.
If you simply follow The Future Pen's video tutorial above, you will only need Foam, Cushions, and Pallets to make this gorgeous looking sofa.
How many pallets do you need for a couch?
To create this sofa setup, you will need to purchase around 12 pallets. But really, the number of cushions you use is completely up to you.
What can I use for cushions on a pallet couch?
You mom is going to love you even more if you pay a little extra for some comfortable cushions.
You can get some for free by checking out Gumtree or local Facebook Group giveaways. Or you can simply purchase a set of 4 to 6 cushions.
Now, while the cushion stuffing doesn't have to be waterproof, the cushion covers will need to be water resistant. Especially if you want to keep the cushions dry from rain and damp.
2 – Pallet Garden Table
If a pub-garden style table is just what your mom is looking for, then look no further than Badger Workshops tutorial above.
Its a simple design, but no less stunning for it. And its compact size means that it won't take over the entire decking space or patio areas outside.
How long will pallet wood last outside?
Well, as long as you fully coat this table with a quality sealant it should last a good long while – up to 10 years in areas with low humidity (and relatively little rainfall).
3 – Pallet BBQ Station
If your mom loves a good BBQ, then making her this stand-out outdoor grill is the perfect present.
It looks complicated, but looks can be deceiving. Rather, this simple multi-rack setup is surprisingly easy to make and comes with a load of storage space with room for everything from drinks to utensils.
Also, once you finish building this outdoor grill, don't forget to seal it properly. That's because, if you want any type of outdoor wooden structure to last, you need to protect that timber from rot.
And if you want to learn more about this (including the best type of outdoor sealant to use), then hop on over our post here: Should You Really Be Using Pressure Treated Wood For Your Kid's Treehouse?
4 – Pallet Dining Table
If outdoor dining isn't your moms kind of thing, then an indoor 6-seater dining table might be just what you are looking for.
Dainer Design has an intermediate-level dining table tutorial you can follow. In this video you are going to learn how to turn pallet wood into a stunning criss-crossed table top.
5 – Pallet Coffee Table
Okay, so you've been a bit lax on getting your mom a present this year, and you need a last minute gift that doesn't look like you grabbed it on the way home from the gas station.
Well, if you can carve out an afternoon's worth of time, you can still make something that will bring a (joyful!) tear to your mama's eye.
In which case, this farmhouse decor style coffee table, from popsugarliving, might be right up your alley.
Is pallet wood good for furniture around the house?
Yes, pallet wood can be used to make both indoor and outdoor furniture.
Most pallets are made from hardwood, a wood type that is typified by its dense durable grain.
This means that the hardwoods typically used to make pallets, (such as Maple, Oak, or Beech), tend to make the pallet wood more robust and wear-and-tear resistant.
Still, whether it's safe mostly depends on the condition of the wooden pallet, and any potential treatments they've been through.
For example, some pallets undergo a pressurized sanitation treatment that involves infusing them hazardous chemicals. These particular types of pressure treated pallets have no place in your home.
But, if you pick the right type of pallet wood, you shouldn't have any issues. And if you want to learn more about the things you need to watch out for, then head over to our post here: Is Pallet Wood Safe To Use Indoors?
6 – Pallet Nightstands
Making one (or even a set of two) bedside tables – like the ones shown in HomeMade in Lviv's tutorial above – can turn reclaimed wood into a remarkable bedroom furniture pieces.
These nightstands will add some much needed storage space to the bedroom. And you can also spruce them up further by adding some decorative wood-carved etchings that will turn them into real show-pieces.
7 – Heart Candle Holder
You could where your heart on your sleeve or simply carve it into this wooden candle holder gift.
This heart candle present idea is a beautiful way to say 'I love you mom!' (without being too cheesy!).
Quick and easy to make, (it takes less than 2 hours to build a set of 3), Wanimation's video guide above will show you how.
How do you keep candles from falling out of holders?
Making a candle holder is one thing, but how do you make sure the candles don't fall out? The answer is simple… you use the candle wax to fix the candle in place.
Here's a quick how-to guide to fixing candles in place;
1). Light the candle and allow the candle wax to melt a little.
2). Pour a little of the wax into the bottom of the candle holder.
3). Before the candle wax hardens, place the candle back into the candle holder.
4). Now, press the candle down onto the wax, and hold it in place until the wax sets. This should keep the candle stick firmly upright.
8 – Pallet Coasters
Perfect anywhere around the home, a set of 4 decorative pallet coasters can make a lovely mothers day gift.
This beginner level pallet project idea is great for all ages, so why not let the kids make this one for grandma!
Does pallet wood need to be sealed?
Any wood that may come in contact with water or moisture will need to be properly sealed before use.
And when it comes to pallet wood coasters, you can be sure that a spill or two from numerous cups of tea, juice and coffee is going to get the coasters wet.
So you'll want to apply a coat or two of a quality food-safe wood sealer, such as Walnut Oil or Raw Linseed Oil before handing over these gift coasters.
Mahoney's Walnut Oil Food Safe Wood Finish, would be my sealant of choice for this project.
References