Polyurethane is brilliant. It's water resistant, scratch resistant, and easy to apply.
And this urethane finish dries in a fraction of the time of oil wood finishes like Linseed or Tung oil. In fact, it's one of the best waterproofing sealants you can use to protect wood from water damage.
But, when it comes to a rot-resistant wood like Western Red Cedar, does it really need a polyurethane sealing coat?
In this post, you'll learn why you don't need to finish Cedar wood — and why you should still seal it anyway. You'll also discover what type of urethane product can best protect outdoor Cedar wood from all weather.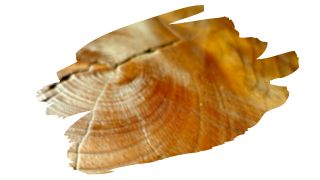 This post may contain affiliate links to products that we receive a commission for (at no additional cost to you). Learn more here.
So Why Should You Seal Cedar Wood Anyway?
Well, the two Cedar subspecies that are native to North America are the Wester Red Cedar and the Eastern White Cedar.
Now, while the Western Red Cedar's lumber is more rot-resistant than it's counterpart, both Cedar types are durable. In fact, they can be left untreated — even on exterior construction — and last for a good long while.
Western Red Cedar, in particular, is a popular lumber choice for siding.
Related Post: Beginners Guide To Caulking Cedar Siding (+ 5 Quick Tips!)
That Means You Don't Need To Seal Cedar Wood?
No you don't. As long as it doesn't have direct contact with ground soil, Cedar wood will last for a couple reasons…
… Cedar Is Stable
One of the main reasons why we seal wood with finish, is to prevent wood from absorbing moisture.
When wood absorbs moisture, it swell and expands. As it dries out, it shrinks and contracts. This shifting movement is the main reason behind warping and twisting.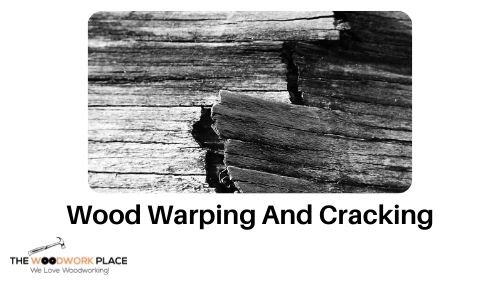 Now, a dimensionally stable wood is one that doesn't move around much, despite moisture absorption. And these stable woods, (such as Douglas Fir and Cedar), are pretty warp resistant (after they've been seasoned).
Related Post: How To Season Wood (7 Tips)
… Cedar Is Rot Resistant
Western Red Cedar in particular is surprisingly rot-resistant. The aromatic oils in this pleasantly smelling timber help safeguard it from rot, decay and even bugs.
So, you don't need to seal Cedar wood — but you may want to anyway since…
… Cedar Wood Is Not Wholly Weatherproof
If enough rainwater drenches Cedar siding, it can begin to crack. It takes a lot of rainwater and humidity for this to happen though — so in warmer climates, this is less likely to be a concern.
Still, all of that outdoor sunshine can also become a problem due to oxidation.
You see, Cedar wood's rich color can become severely faded and bleached out. This is caused by the sun's intense UV rays creating an oxidizing effect on wood fibers.
In short, without UV protection, Red Cedar woods color can become ashen and gray.
So What Is The Best Sealer For Cedar Wood?
For interior Cedar wood, you can use Boiled Linseed oil (BLO). This penetrating oil will soak right down into wood, enhance the look of the grain, and prevent cracks from forming.
However, BLO is not the most durable wood finish — especially if you apply it onto any outdoor timber. So, you should be prepared to reapply this finish around once a year or so.
What's more, while BLO makes Cedar look fantastic, it is not really that water-resistant. Nor does it include any UV blocking additives to protect Cedar wood from bleaching.
If you want to really protect Cedar wood from bleaching, then you need a sealer that includes UV-inhibitors. And the right polyurethane sealant can give you just that.
But Is Polyurethane A Good Finish For Protecting Cedar?
Yes it is. This wood finish will form a long-lasting water-resistant film on the surface of this timber. In fact, polyurethane is one of just a handful of wood finishes that can prevent all water — even water vapor — from getting past it.
And this is all thanks to it's urethane ingredient. Urethane allows a polyurethane finish to form a film of tightly bonded resin molecules, on the surface of wood.
However, the real reason why you'll want to coat Cedar in polyurethane, is because some poly products include UV-inhibitors.
So What Type Of Polyurethane Is Suitable For Outdoor Cedar?
Your standard polyurethane product isn't going to provide enough protection for exterior wood. Instead, you will need to use a more durable polyurethane-type product called 'Spar Urethane'.
Sometimes referred to as Spar Varnish, this special urethane product is so water-resistant, it can be used on boats, marine structures, and even decking.
Related Post: Can You Really Use Decking Stain On Garden Furniture?
What's more, it has UV inhibiting additives in it. That's why coating Cedar with this particular finish, will prevent it from bleaching it's color.
This finish coats on pretty thickly too. So, you'll only need 1-2 coats of it for it to be effective, (typically polyurethane finishes need 3 or more coats).
If this sounds like the right finish for you, then check out Rust-Oleum's Oil-Based Ultimate Spar Urethane. Rust-Oleum's Spar Urethane is a clear oil-based sealer that can be applied onto all types of exterior Cedar — whether it be fencing or siding.
You can check out the latest prices for this Spar Urethane sealing finish over on Amazon right now.
Are Polyurethane And Spar Urethane Pretty Much The Same Thing? No they are not. But, they're both mostly made up of the same ingredients, (albeit differing amounts). Plus, Spar Urethane will have had extra additives included, making it much better suited as an outdoor sealant.
To Wrap Up, Here Are The 3 Key Takeaways From This Post…
1). Cedar wood — particularly Western Red Cedar — can be left untreated, and it does not need a sealant.
2). While it may be rot-resistant, Cedar wood can become bleached out due to UV rays.
3). To prevent Cedar wood from fading, coat it with a Spar Urethane finish that has UV-inhibitors in it.
References:
Stirling, Rod, Paul I. Morris, and J. Kenneth Grace. "Prediction of the decay and termite resistance of western red cedar heartwood." Forest Products Journal 65.3-4 (2015): 84-92.
Yang, Han-Seung, et al. "Water absorption behavior and mechanical properties of lignocellulosic filler–polyolefin bio-composites." Composite structures 72.4 (2006): 429-437.