A woodworker can never have enough tools… but what if you don't have enough space to store them all?
If you're toolbox is over flowing, (and your workbench is a bit of a mess), then now is as good a time as any to start putting your shop in order.
So, keep reading to discover how you can organize – and upgrade – practically any small woodworking space.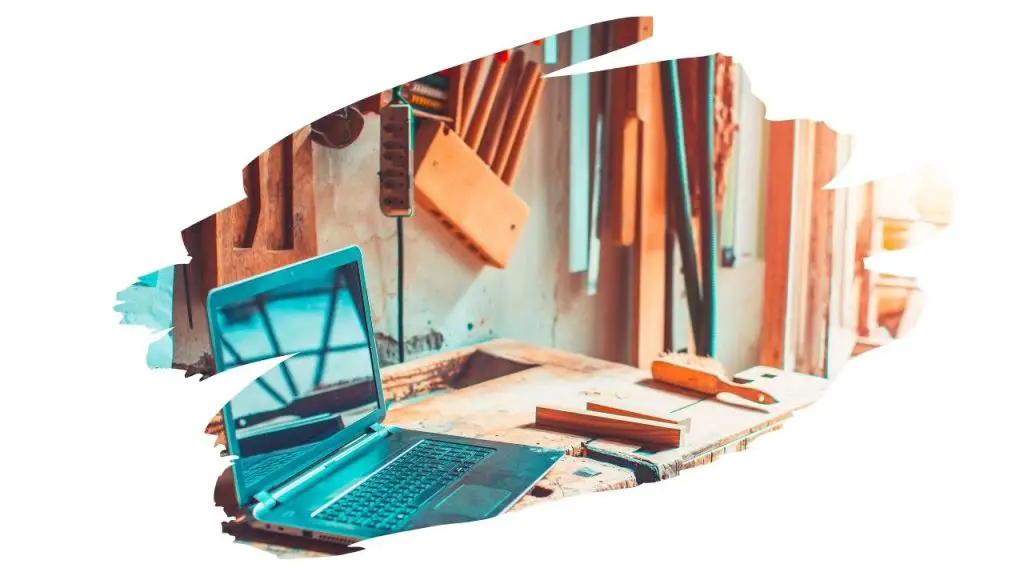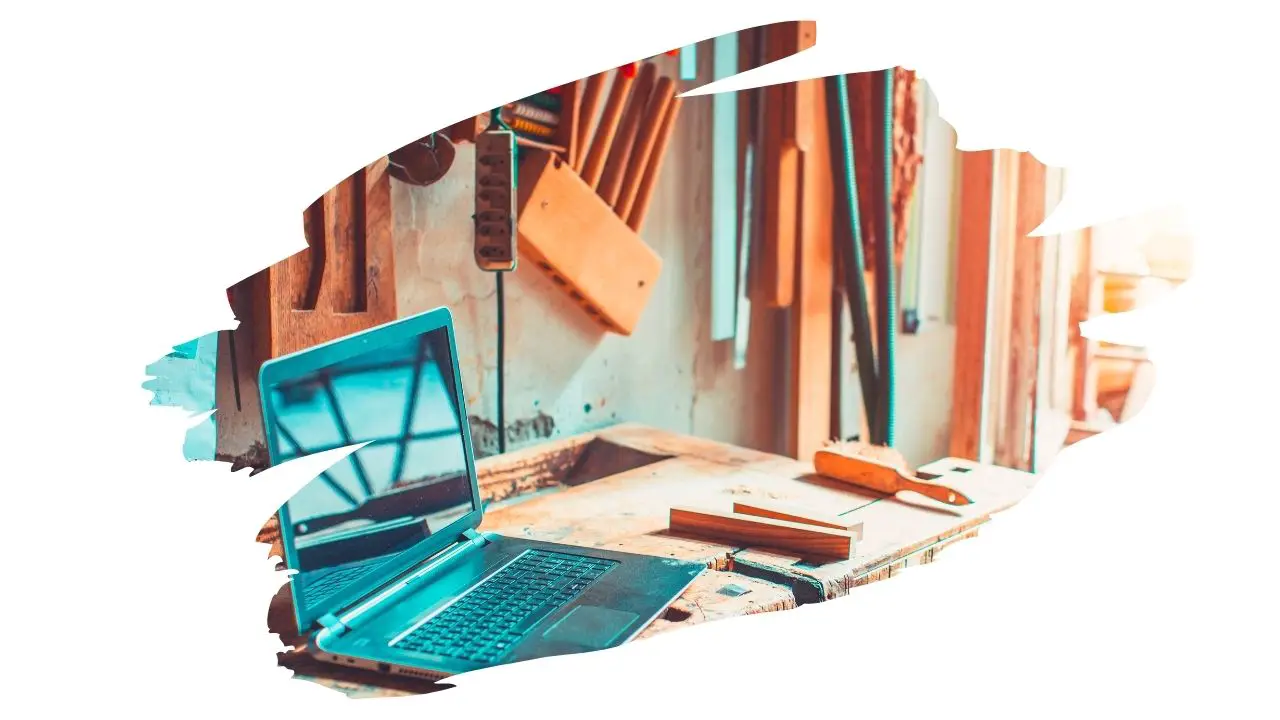 This post may contain affiliate links to products that we receive a commission for (at no additional cost to you). Learn more here.
Are you in a bit of a rush?
If you want to quickly access all of these tool storage ideas, then use the links below to check them out on Amazon:
1. Peg Organizer
2. Wall-Mounted Charging Station
3. Tape Rack
4. Dual Purpose Tool Chest And Stool
5. Transportable Tower Stack
How Do You Organize A Lot Of Tools?
If you're working with limited floor space, then its time to make full use of your wall space instead.
This typically involves using wall-mounted racks and pegboards to store your manual and/or powered hand tools.
How Can I Organize My Tools Without A Toolbox?
Sometimes having a toolbox laying around is simply not an option. So, you need to figure out how you can turn your work bench or chair into extra storage room.
How Do I Organize My Work Bench? A messy work bench can make finding screws a nightmare. And it can even become a safety hazard if you leave your sharp tools scattered about. So, your best approach here would be to organize your tools into a system of drawers and compartments.
How Do You Organize Tools In A Small Space? | 5 Clever Ideas
1 – Peg Organizer
Use For Storing Hand Saws, Hammers, and Screwdrivers.
If floorspace is limited, then it's time to get more out of your walls. And for that, an adjustable wall mounted tool organizer is just the ticket.
A simple wall organizer is perfect for storing light hand tools, (anything under 10lbs like say a Bench Plane), right out of the way.
Check out the latest prices for Wall Mounts on Amazon.
2 – Wall-Mounted Charging Station
Use For Storing Power Drills, Circular Saws, and Dremels.
As a general rule, you'll want to keep your power tools off your work bench when you aren't using them.
But power tools are a little too heavy to safely store on a simple wall-mounted peg. However, with a more durable charging station, you can both store and recharge your wood router (plus any other battery-powered tools).
With this setup on your wall, recharging your power tools overnight is a cinch. Plus, there's ample room for you to neatly place a convenient power strip.
Check out the latest prices for this easy-to-assemble Charging Station on Amazon.
Finding the right router for your next project isn't straight-forward. Especially when most wood routers on the market can vary from 1.5 to 3.5 horsepower. Now, if the router has low power, it will have a hard time cutting through dense woods. But, if you work with more malleable lumber, you may not need all of that extra (costly) horsepower. So, if you want to learn more about choosing your first wood router, why not head on over to our post here: The Best Wood Routers For Beginners
3 – Tape Rack
Use For Storing Edge Banding Tape, Tape Measures, and Woodworking Tape.
This rack is purpose-made for when you need those tapes and measures nearby.
And this pine wood wall rack – from XCSOURCE – has the room to store it all and much more. Best of all, it's been designed to stop those smooth tapes from rolling right off the shelf.
Check out this all purpose tape holder on Amazon.
4 – Dual Purpose Tool Chest And Stool
Use As A Chair + Use For Storing Hammers, Screws, and Chisels.
It's all to easy to trip over a toolbox sat in the middle of the room. Instead, in a small space, you need a toolbox that sits neatly out of the way – and yet is still easily accessible.
This is where having a dual purpose toolbox can solve this problem. You see, a dual purpose tool box does more than just store tools – it can also provide you with a place to sit as you work.
The Sharper Image Rolling Toolbox is both a chest and a stool. Which means that you can punt that old chair from your work shop, replacing it with this comfortable cushioned seat. All of which means you have even more room to work in!
With multiple compartments – that you can use for organizing wrenches, nails, or carving tools – this heavy duty steel chair is perfect for a small workshop.
Check out the latest price for the Sharper Image Rolling Toolbox Stool over on Amazon.
How Do You Organize Screws? One easy way to organize your nails and screws is to use small plastic travel bottles or even old empty prescription bottles. Simply cover the bottle with a sticky label, and mark the bottle with the type of screws stored inside of it.
5 – Transportable Tower Stack
Use For Storing Hand Tools, Nails And Screws.
Rather than have a tool box that spreads out, opt for one that stacks up. This will help you save on floor space. And with multiple drawers, you can build up your collection of small tool bits without running out of room.
The FANTASK heavy-duty toolbox has a 3-part drawer system that can be separated into two individual tool boxes. So when you want to use your tools outside the workshop, you don't need to bring the entire stack along with you.
You can find the best prices for the FANTASK toolbox over on Amazon.