It's important to surprise our mom with a special gift that says so much about our love for her.
So, when mother's day comes around, we need to think beyond the typical average mother's day gift ideas.
Fortunately, there are many special woodworking projects that you can make for mother's day and give them as presents.
So keep reading to learn some of the best DIY woodworking gifts you can give your mama this Mother's Day…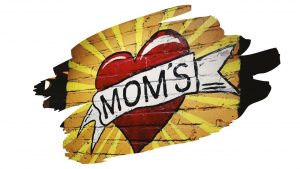 This post may contain affiliate links to products that we receive a commission for (at no additional cost to you). Learn more here.
Wooden Pack Beer Carrier
Want your mom to carry beer in style?
Create a wooden pack beer carrier for beers or glass soft drinks. You can give it a vintage or classic look, or inject a rustic appearance to it as well.
If you want to have some idea regarding how the wooden pack beer carriers look, visit the local liquor store as they often have many beer carriers in different varieties.
This mother's day gift is exceptional because your mom can use it over and over again for social gatherings.
QUICK TIP: Use acacia wood for this project, as it is durable, water-resistant and also prevents fungus.
Phone Docking Station
With a wooden phone docking station, your mom will have all her gadgets and accessories to hand.
And a phone docking station is immensely easy to create. It doesn't require extraordinary woodworking skills. Just use a solid walnut wood for premium and rich look and make it functional with supreme craftsmanship.
QUICK TIP: Walnut wood is known for its fine-yet-open grain and unique patterning. And this wood is also resistant to chipping, insects, and other damage.
Serving Tray
This woodworking project is a great option for beginners. You can create a simple serving tray within a few hours.
Add a few more details to the serving tray to make it more special, for example, include space for a glass of wine or add a hidden box in it for cutlery.
QUICK TIP: For the serving tray, use 100% quality bamboo material. It gives it a nonporous surface which is great for cheese lovers; as it doesn't get any stains or absorb the odor either.
Large Cutting Board
Every kitchen needs a cutting board, otherwise known as a butcher block top. These kitchen utensils are used heavily on a daily basis for cutting meat, vegetables, and other food prep.
So the best wood type for these kitchen items would be something along the lines of a dense hardwood lumber, such as walnut, maple, or cherry.
These wood types hold up well against everyday wear and tear. So, with proper attention and maintenance, your mother can use it for years.
QUICK TIP: Consider customizing the cutting board design. You can either give it engraved handles, or even drill holes in it so that it can hang on a kitchen hook.
Engraved Wooden Spoons
Creating a wooden spoon requires precision, a good eye, and a steady hand.
You need draw a rough outline, carve out the draw, use the rounded gouge to give it shape; and then shape it from the outside in.
Also, it is important to give these spoon a food-safe finish – so avoid using your typical wood finish on an item like this.
Instead opt for a solution such as raw linseed oil, (which is pressed from flax seeds), or pure tung oil.
QUICK TIP: Wooden spoons can be used for decoration too. Etch quotes or sayings on them and add a hand-tied ribbon to it. These extra touches can turn an otherwise great gift into an incredible one.
Handmade Coffee Mug
A wooden coffee mug can be a special addition to a rustic-styled drinking set.
However, they tend to be used more as decorative items. This is down to the fact that liquid can cause the wood to crack or warp over time.
So, to combat this, use nontoxic oils to seal and finish the wood. These oils not only soak into the surface but also give it deep protection.
Some professional woodworkers will even give wooden mugs a polyurethane finish. This finish is waterproof and also safe for use.
QUICK TIP: We know wax-based sealants are often recommended for coffee mugs or glass. However, whilst these sealants are good, they are better for antique wood – and not modern manufactured hardwoods.
Jewelry Box
Why not take this jewelry box project a step further!
If your mom has a lot of precious treasures, you could add a few extra removable draws, trays and other compartments.
Want to add a touch more creativity to this item? Well then, you could place a large mirror on the underside of the lid, and include a soft velvet cover on the interior for protection.
That way the jewelry won't rub against or scratch the hard surface of the wood and/or mirror.
QUICK TIP: For a jewelry box, cherry wood is often a good choice. It is a hardwood that is very resistant to rot and decay.
Moreover, this wood has more flexibility compared to other hardwood types, which makes it easier to carve into shape.
Final Thoughts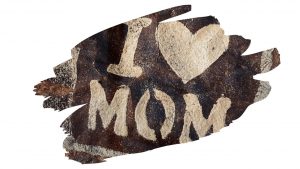 Creating a woodworking project for mother's day can be challenging.
But, when its the thought that counts, it is the simpler things that are most cherished.
And, when it comes to the woodworking projects above, any beginner-level woodworker can take them on.
Good Luck!