The papa bear in your life deserves to be made a real fuss of this year. And thats why you want to give him a heartfelt keepsake for being the best dad in the world.
Well then, you've come to the right place! A personalized present is the ideal gift to make him feel like the luckiest dad in the world.
That's why we've gathered 20 woodworking gift ideas – complete with How-To guides.
Whether you're looking for a gift for his birthday, for Christmas or for Father's Day, this post is going to give you the inspiration you need to make this years gift extra special. Enjoy!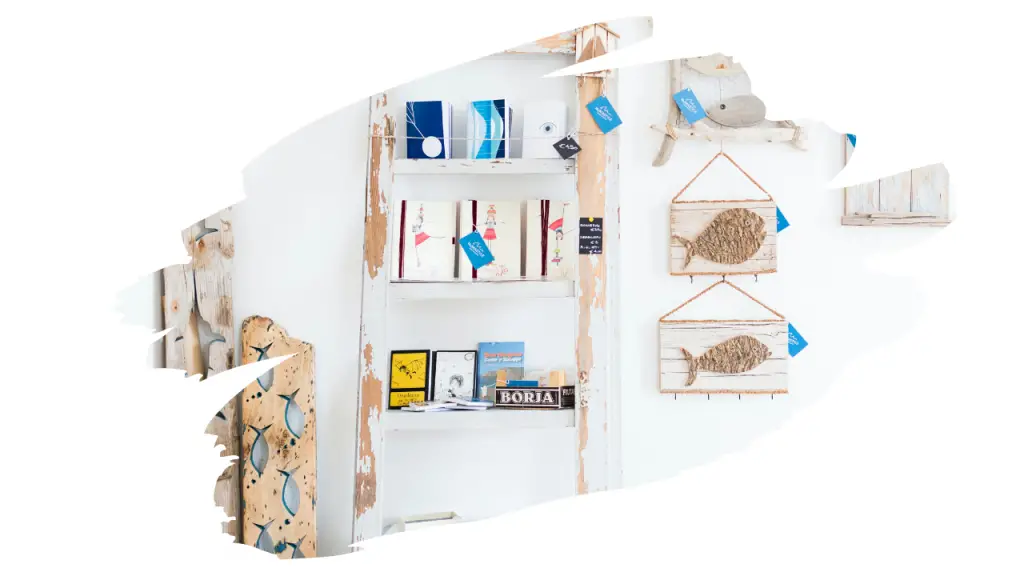 This post may contain affiliate links to products that we receive a commission for (at no additional cost to you). Learn more here.
What Simple Gifts Can I Make Out Of Wood? (Difficult Level: Easy)
These woodwork crafts are affordable, practical – and can be made in a weekend.
A Handy Gift Box
Alright, so this one is an obvious choice for woodworking beginners. But it still makes for a very thoughtful gift for him.
If he is always forgetting where he puts his keys, then a small gift box is a convenient place to keep them. So why not make him one of these little wood craft projects.
A Cool Keychain
With this gift he can finally ditch those generic metal or plastic keychains. Instead, make him one of these custom attachments (you could even engrave it with his name for a more personal touch).
And don't worry about it getting wet or damp from everyday use. A few good coats of a quality wood finish should be the perfect sealant to keep out moisture.
I wrote a post all about one of the best wood finishing oils on the market; Danish Oil. To learn more about this hard drying oil click here: 'All About Danish Oil (Advantages and Disadvantages)'.
Pencil Holder
Whether he uses a carpenter pencil or regular 2B scribblers, he'll definitely get plenty of use out of this snazzy looking pencil holder.
Never heard of a 'Carpenters Pencil' before? You can learn all about these unusually shaped pencils by clicking here: 'Why Are Carpenter Pencils Flat?'
Wooden Door Sign
You can hang his name up on the wall with this specially carved wooden door sign. Plus, you can do so much more with this sign than simply engraving 'For Dad' into the timber.
For example, get him to tell you his favorite motivational quote, and then carve that quote into the sign.
Pallet Wood Lamp
Show him just how much he lights up your world by giving him this wonderful wooden lamp.
Boot Jack
Whether he has just a few pairs of boots – or has a wide ranging sneaker collection – he is going to love having a snazzy boot/shoe jack.
Click here now to learn how to make a boot jack!
Photo Frame
Put the family's favorite photos in a beautiful frame that he can keep atop his desk (at home or at work).
Tie Rack
Add as many hooks as you want so that every one of his ties gets pride of place on this snazzy wall-mounted rack.
Ashtray
If he's a bit of a cigar aficionado, then this impressive ashtray project is a no-brainer. Smoke 'em if you've got 'em!
Salt and Pepper Shakers
A hearty meal is never complete without a little bit of salt and pepper. So why not make a meal out of his next gift by giving him a pair of personalized shakers.
For the complete plans on how to make a pair of shakers, click here.
Cutlery Storage
If he is a Gordan Ramsey in the kitchen (or behind the BBQ), then this snazzy block is perfect for the kind of man who is always on the lookout for the Lamb Sauce!
Hanging Planter
Does he have a bit of a green thumb? Then he will really appreciate this wonderful DIY Wooden Planter.
What To Get The Woodworker Who Has Everything? (Difficult Level: Medium)
Okay, so your dear old dad is a woodworking enthusiast who has done everything from fixing the decking outside to laying the hardwood floor in the kitchen!
And so now you have no idea what woodworking gift you could give him (that he hasn't already made himself!).
Well, you needn't worry, because we've got you covered.
iPad Holder
For the more tech-minded dads among us, this incredibly stylish steam-bent iPad stand will have him grinning from ear to ear.
Wood Crafted Wallet
Replace his old leather wallet with a unique wallet that he literally couldn't get anywhere else.
He can use this to hold his credit cards, cash notes, or even contain his business cards.
Its the perfect all purpose holder for the perfect all purpose man.
Phone Charging Station
Turn his bedside table into an rustic tech station with a super simple phone cradle.
Learn how to make a phone cradle by clicking here!
Mobile Phone Cover
This works for both Android phone users as well as Apple iPhone fans, and will keep his mobile phone safe from harm.
What Do You Get A Carpenter For His Birthday? (Difficult Level: Medium)
When your Dear Dad is a carpenter by trade, coming up with the very best wood crafted present – especially for a man who has an eye for such details – can feel like too much pressure.
So instead of going technical with his gift, take a shift towards making him a gift that's practical AND essential for his everyday work.
Wooden Toolbox
Its handy, its nifty, and its has a compartment for every hand tool you can imagine.
Does your dad constantly complain about not being able to find his tools or having too little space in his shop? Then this Father's Day, why not get him a gift that helps him take control of the clutter and chaos? Get him something that will give him organized tool storage – he will love it! And if you'd like to learn more, check out our article right here: Top 5 Best Tool Storage Ideas For Small Workshop Spaces
Leather and Wood Shelf
Set up leather trimmed shelving in his workshop.
Just one extra shelf can add a lot of extra space to a small woodwork shop – which he'll really appreciate.
The complete how-to guide can be found by clicking here.
This Father's Day how about giving him some custom shelving for his garage or man cave? It's a straightforward do-it-yourself project that can instantly add charm to any area. But, when it comes to building shelving, the type of lumber material you use can make a world of difference. For help choosing the right option for your project, take a look at our post: OSB vs Plywood For Your Shelves: 3 Key Things You Need To Consider
Wooden Mug
Give your Viking a cup to sup his warm mead from (okay, so it'll be more like a cup of coffee, but you get the gist!).
Boot/Shoe Rack
Help him keep his many different work boots in order with this heavy duty shoe organizer.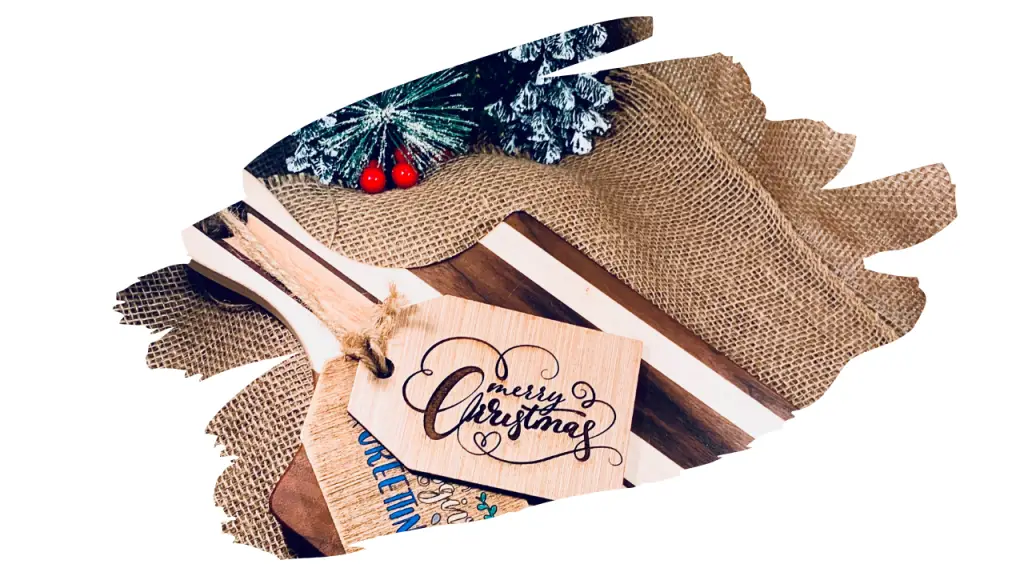 Conclusion
So I hope you found this post useful, and no matter what the occasion, I hope your husband, dad, brother or uncle has a wonderful day!
And remember – no matter if you're a woodworking newbie or a carpentry maestro – why not take a moment to look around The Woodwork Place for more ideas, advice and tips all about Woodworking.